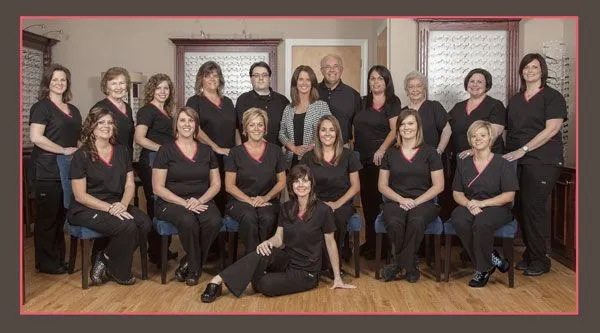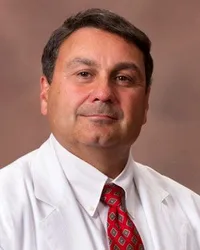 Dr. Ellington
Dr. Jerry N. Ellington, Jr. is a Henderson native and graduated from Vance Senior High School in 1984. He earned a Bachelor of Science in Zoology from North Carolina State University in 1988, a Bachelor of Science in Physiological Optics, and a Doctorate of Optometry from Pennsylvania College of Optometry in 1992. He is a member of the American Optometric Association, the North Carolina State Optometric Society, and the Eastern District of North Carolina Optometric Society. He served the North Carolina State Optometric Society as a Trustee from 2007-2009, Vice President from 2009-2010, President-Elect from 2010-2011, and as President from 2011-2012. Dr. Ellington was appointed by N.C. Governor Mike Easley to the Governor's Commission on Early Childhood Vision Care in 2007 and served to 2011. He has served on the North Carolina Physician Advisory Group Consulting Council since 2005. He currently serves as treasurer for the North Carolina Optometric Foundation.
In June 2013, Dr. Ellington was the recipient of the John D. Costabile Distinguished Service Award by the North Carolina State Optometric Society in recognition of inspiring leadership, outstanding dedication, and untiring efforts for the advancement of the profession of Optometry. He is humbled to join three of his mentors in the profession who have been previous recipients of this honor, Dr. Joseph Wiggins, Dr. Gil Sellars, and Dr. Ed Holland.
Dr. Ellington is a lifelong member of the First Baptist Church in Henderson where he currently serves on the Board of Deacons and served as chairperson from 2013-2014. He is a former member of the Henderson Lion's Club and the Henderson Jaycees. He is a life member of the North Carolina State Alumni Association and is a member of the Wolfpack Club and currently serves as a volunteer representative for Vance County.
Dr. Ellington is married to the former Cindy Price of Oxford, and they have two children, Meredith and Nick. He is the son of Jerry N. Ellington, Sr. and Frances Ellington, and the grandson of the late Charlie and Frances Loughlin and the late Henry T. and Bessie Ellington.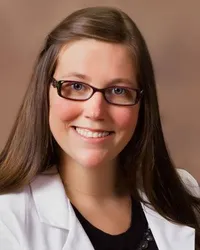 Dr. Meadows
Dr. Meadows is originally from Hickory, NC. She received her B.S. in Biological Sciences from NC State University. She then attended optometry school at Southern College of Optometry in Memphis, TN. To complete her schooling she did an externship at Invision Eye Care in San Diego, CA in primary care optometry and also completed an externship focusing on ocular pathology at Bennett & Bloom Eye Centers in Louisville, KY. She moved back to North Carolina and practiced 1 year in Raleigh before making Family Eye Center her home in 2010.
Dr. Meadows enjoys spending time with her husband, Luke as well as their children, Milo and Lorelei. When she is not chasing after her kids she enjoys traveling and cheering for the NC State Wolfpack.

Dr. Eric Johnson

Dr. Eric Johnson, a Georgia native,received his Bachelor of Science in Biology from The University of Georgia in 2007. He completed his training at the New England College of Optometry in Boston, MA as a Beta Sigma Kappa honors graduate in 2011. He then returned to Athens, Georgia to practice medical-based optometry in a small group practice for seven years. There he further enhanced his clinical skills in ocular disease, low vision rehabilitation, and specialty contact lenses, in addition to primary care optometry for patients of all ages. In the fall of2018, Dr. Johnson and his family relocated to North Carolina to begin working with Family Eye Center.Dr. Johnson is a member of the American Optometric Association, the North Carolina Optometric Society, and the Scleral Lens Education Society.Dr. Johnson currently resides in Oxford with his wife Emily, children Elliot and Norah, and their pets. When not in the office, Dr. Johnson enjoys spending time with his family,camping, hiking, kayaking, and traveling.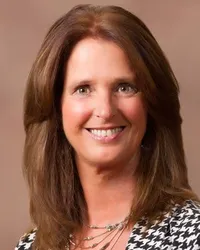 Wendy Taylor
Wendy Taylor joined Family Eye Center as the Administrator in March of 2011. She is from Louisburg, North Carolina and came to Family Eye Center with over 20 years of medical office experience. Wendy realizes that her job is made easier because of the employees who are part of the team and appreciates what each member's personality and gifts contribute to the practice. When she is not in the office she enjoys spending time with her husband George, son Christopher and daughter-in–law Ashley, and her amazing granddaughters, Aubrey and Charlotte.
At Family Eye Center, our staff is friendly and professional. Our commitment is to provide exceptional customer service to all of our patients. We take pride in our personalized care and strive to spend the necessary time with each patient to ensure a comfortable experience.
Our optometry professionals are passionate about providing high-quality care to our family of patients. We focus on providing comprehensive eye exams, a large selection of fashionable eyewear, and the best possible vision care. Come in today to meet our staff and make an appointment.